Electric Mercedes-Benz Near Caldwell, NJ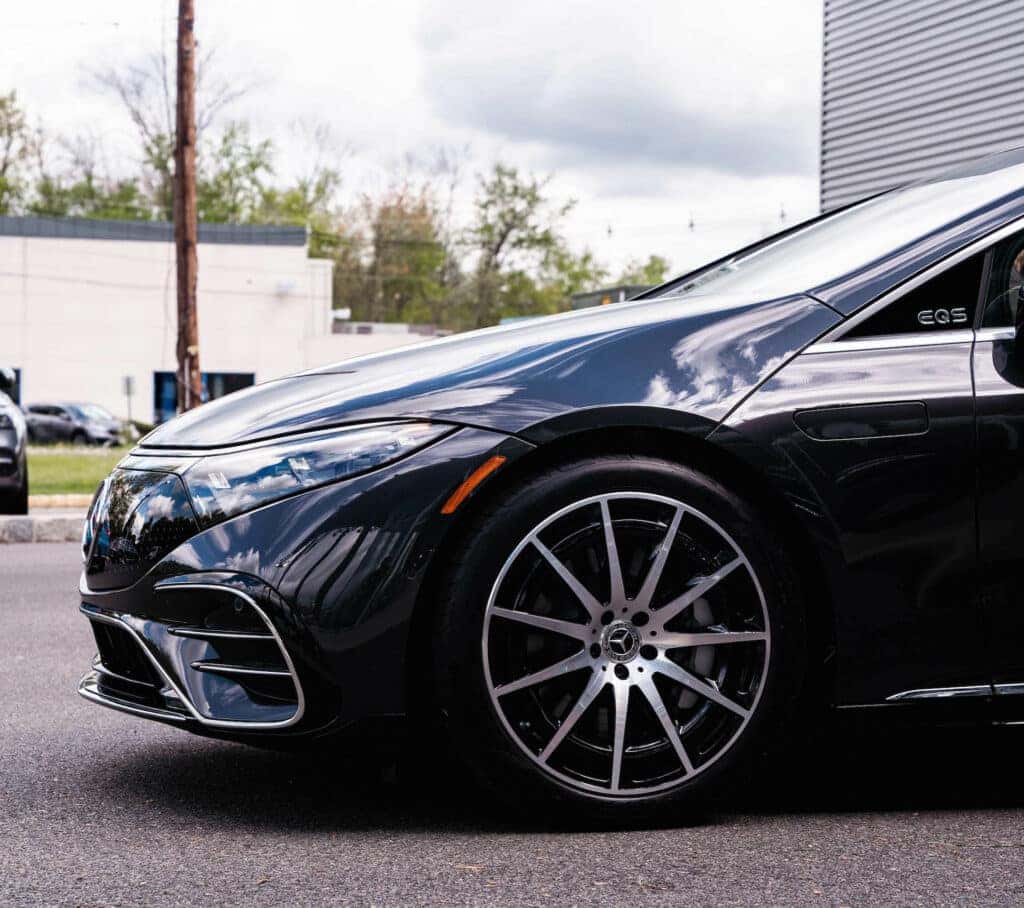 Entering a new era of driving, Mercedes-Benz offers their latest take on automotive luxury through all-electric cars and SUVs. Referred to as Mercedes-EQ, Mercedes-Benz electric vehicles (EVs) will be powered by EQ, EQ Power, or EQ Power+ technology producing a new sustainable way of driving.
Offering fully-electric luxury cars and SUVs, Mercedes-EQ pushes the initiative to present clear benefits of sustainability and efficiency, while maintaining its high standards of sophistication and elegance. The future of Mercedes-Benz looks to appeal to intelligence and emotions, emphasizing to advance in capabilities and design.
Here at Mercedes-Benz of Caldwell, we provide more details on the available and upcoming Mercedes-Benz electric vehicles and the benefits they provide our drivers.
Mercedes-Benz Electric Cars & SUVs: Mercedes-EQ
Leading the charge toward a new future, the Mercedes-Benz electric cars and SUVs currently available and schedule for future release include:
Sedans
SUVs
2023 EQB SUV
2023 EQE SUV
Featuring all new technology, design architecture, performance features, and trim levels, our Mercedes-EQ models are sure to bring the true luxury driving experience.
Is There a Federal Tax Credit Buying Electric?
Yes, one of the benefits of owning and driving an electric Mercedes-Benz vehicle is being eligible for a federal income tax credit of up to $7,500. A federal tax credit also applies to owners a Mercedes-Benz plug-in hybrid electric vehicle.
Shop New Mercedes-Benz Electric Vehicles in West Caldwell
If you are interested in shopping for a new Mercedes-Benz electric vehicle, you can visit our dealership in West Caldwell our begin shopping from our online express inventory. Serving the Wayne and Morristown areas, Mercedes-Benz of Caldwell is more than happy to help!