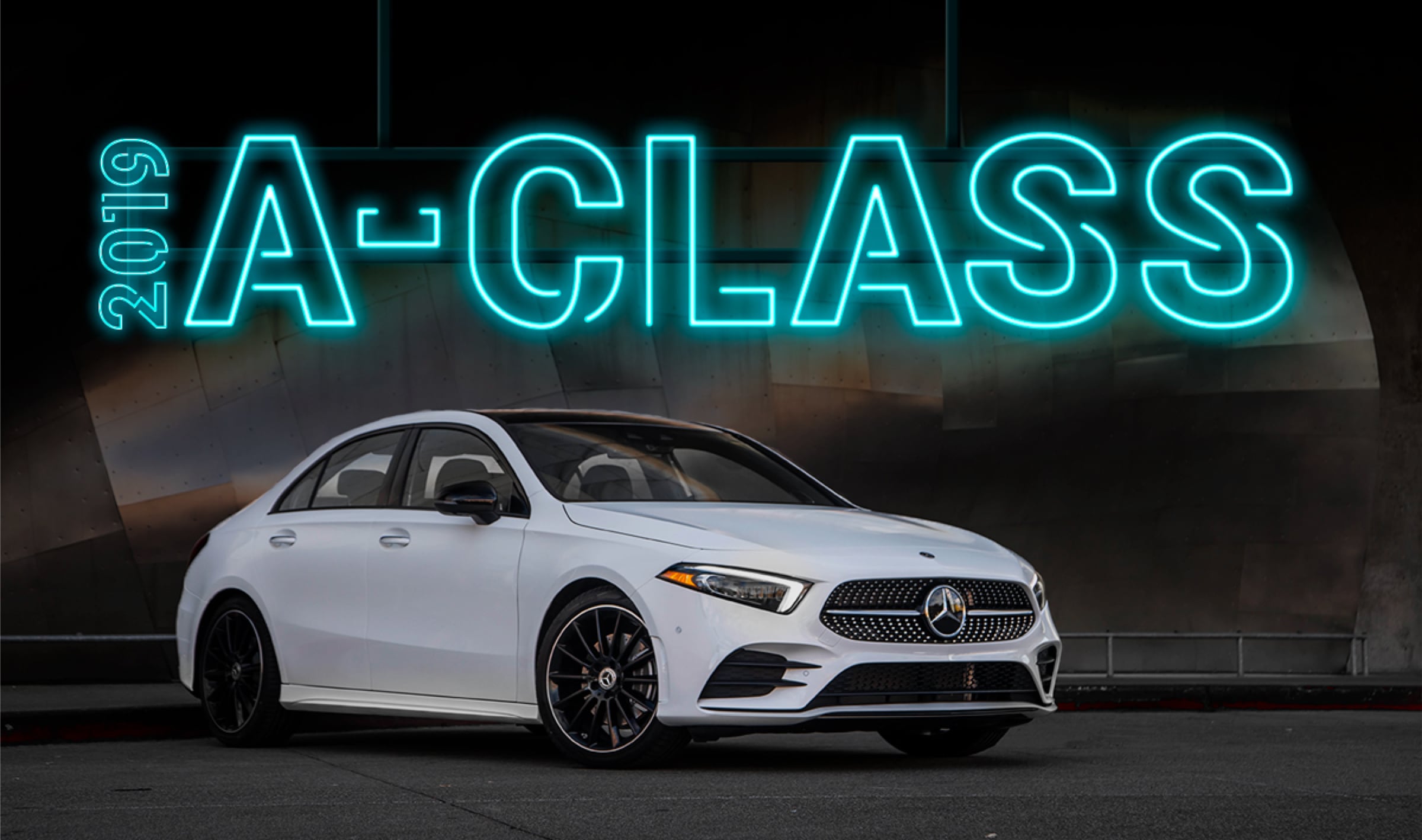 A New Car for a Defining Generation
Quite possibly the most capable, natural and intuitive speech interface from any automaker, it's easy to learn because it learns you. The 2019 Mercedes-Benz A-Class drives a new generation forward.
With a touchscreen in the dash, a touchpad on the console, and Touch Control Buttons on the steering wheel, the 2019 Mercedes-Benz A-Class cockpit is as easy to use as your smartphone. Just scroll, swipe and select from illustrated menus on the dual dash displays.
Mercedes-Benz of Caldwell will show you how to access Remote Start, Lock/Unlock, check your
vehicle's status, schedule service all from your phone. And with in-car WiFi for up to eight devices, you'll always stay connected (well not literally).
Change how you change lanes. With the Mercedes-Benz 2019 A-Class, you can change lanes with the simple tap of a turn signal. Adaptive cruise can help steer, stop-and-go in traffic—even slow for an offramp.
Visit Mercedes-Benz of Caldwell today and to schedule a test drive, find out lease and financing options, and explore what makes the 2019 Mercedes-Benz A-Class one of the most exciting cars of our generation.