Proud to be the new East Coast Center for the G-Class, we have dedicated resources to better serve the G-Wagon clientele. Our top-rated Sales Consultants are particularly equipped to assess the distinctive demands of a G-Class customer.
Mercedes-Benz of Caldwell has built lasting partnerships to ensure an extensive selection of G-Wagons—one of the most robust in the Tri-State area.
And even as our inventory continues to expand past our initial 12 vehicles, customers have begun to place orders on vehicles that have yet to arrive—some willing to be put on a waitlist for specific models.
If you are interested in finding out more about how to test drive or reserve your own, please feel free to contact the East Coast G-Class Center.
AMG G 63 SUV
MSRP $142,800

G 550 4x4 SUV
MSRP $227,300
AMG G 65 SUV
MSRP $222,700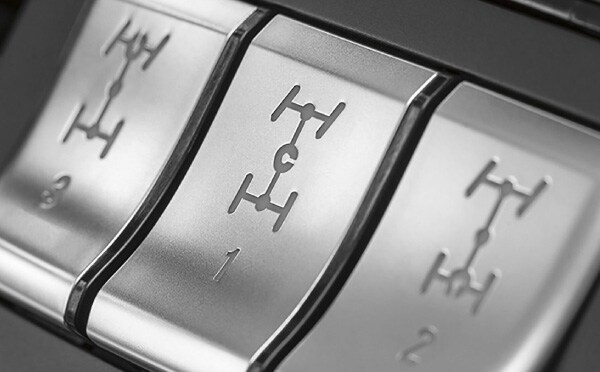 Three lockable differentials
As you make your way off-road, three sequentially lockable differentials offer increasingly masterful capability. Each differential can be locked in sequence (center, rear, then front) via a set of buttons on the G-Wagon dash, to help maintain the ideal balance of torque and traction for the situation.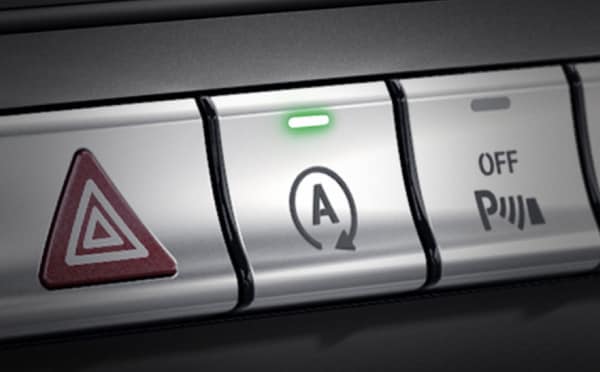 ECO Start/Stop System
An ECO Start/Stop system automatically shuts off the engine at stoplights and other idle situations, to save fuel and reduce emissions. As soon as the driver lifts off the brake, the engine instantly restarts, for immediate acceleration response. The G-Wagon ECO Start/Stop system can also be shut off by the driver at any time.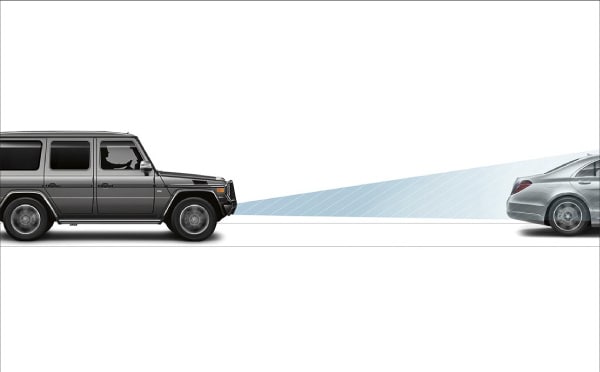 Distance Pilot DISTRONIC
Radar-based cruise control can adapt your set speed in response to the flow of traffic ahead. If traffic slows, it can reduce your speed until your path clears. If the vehicle ahead slows to a stop, Distance Pilot DISTRONIC® can brake to a full halt. When traffic moves, you can resume with just a tap, or automatically if the stop is under a second.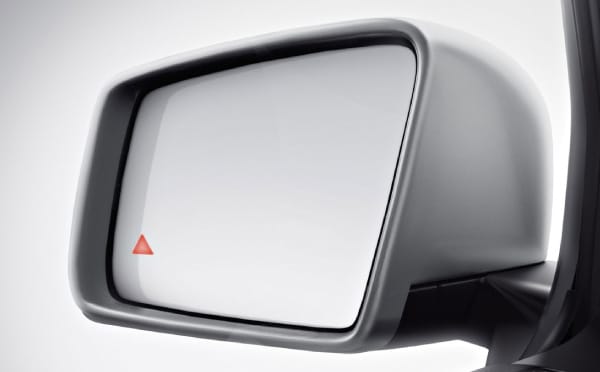 Blind Spot Assist
At most driving speeds, radar technology helps sense when a vehicle enters the blind-spot area. An icon illuminates in the appropriate side mirror to alert the driver of a detected vehicle. The G-Wagon system also gives an audible warning if the driver activates a turn signal while a vehicle is detected.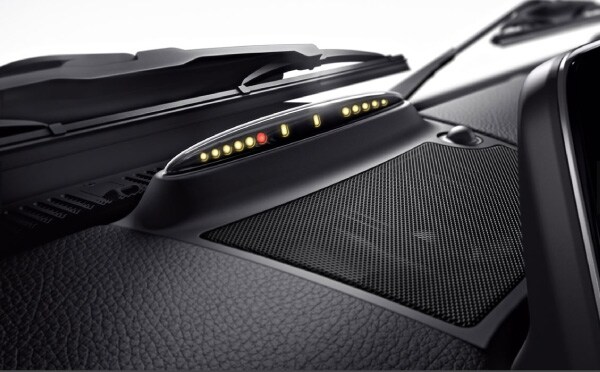 Parking Assist PARKTRONIC
In any low-speed maneuver, Parking Assist PARKTRONIC's ultrasonic sensors in the front and rear bumpers detect nearby objects within the system's field of view. Audible signals and illuminated displays in the cabin help you navigate tight spaces with confidence.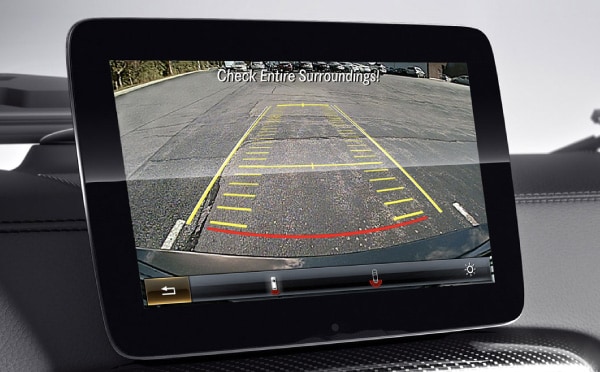 Rearview Camera
Shift into Reverse, and a rear-mounted camera displays a live 180-degree view of what's behind the vehicle on the screen atop the dashboard. Active on-screen guidelines indidicate the car's projected path as you turn the steering wheel.
Mercedes-Benz engineers created the G-Wagon to be a vehicle that could literally go the distance — any distance — and back. Its sense of fashion was born of the surety of its function. Conceived and crafted to earn the respect and trust of its drivers, it's won something even rarer: their affection.
It was created over a 38-year evolution and offers the pinnacle of refinement.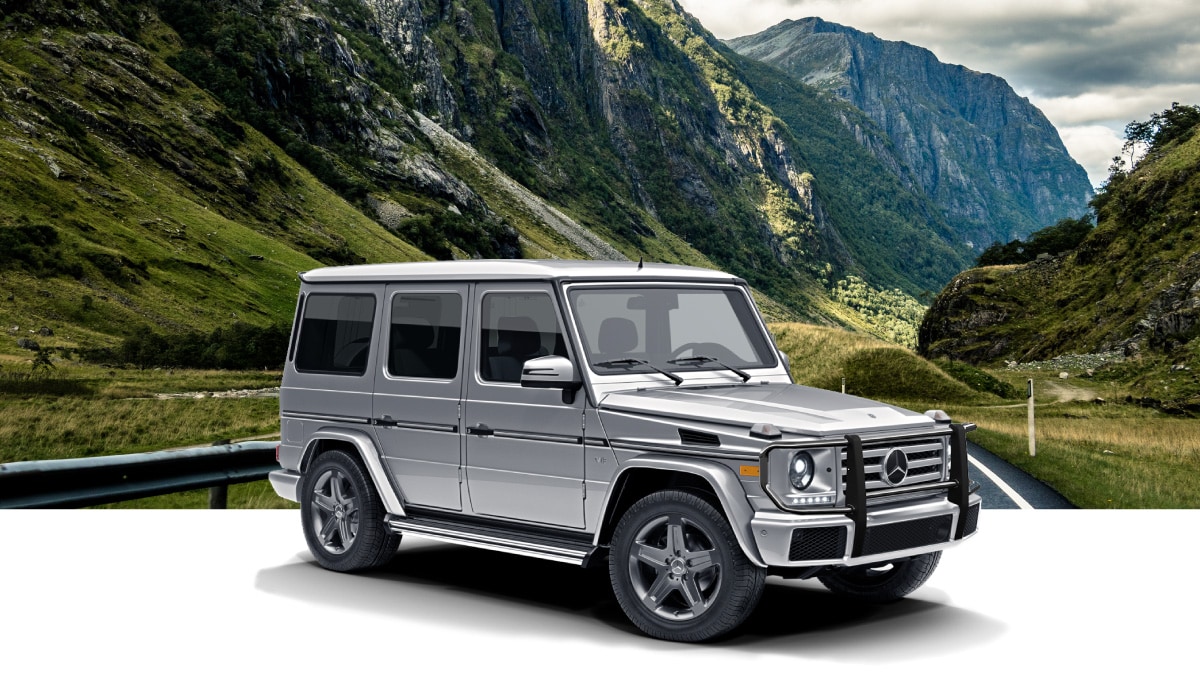 It takes more than 40 hours to craft each G-Class, virtually entirely by hand.